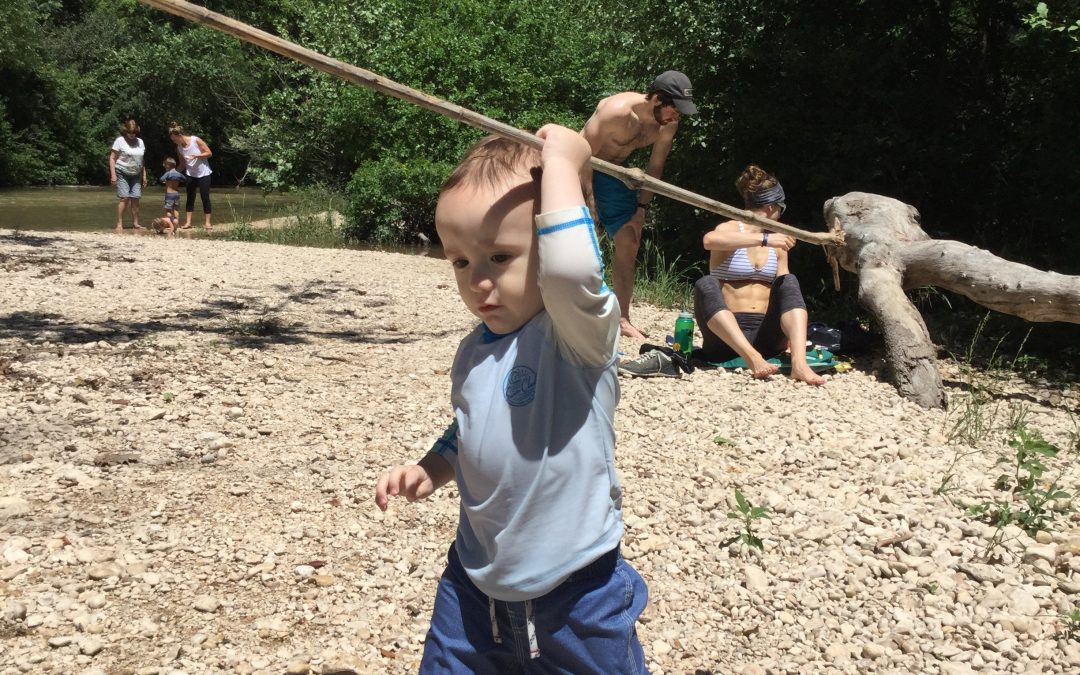 GUS FRUH – None shall pass, None shall pass at Gus Fruh in Austin Texas!!!
My son grabbed a very warlock like staff. #lotr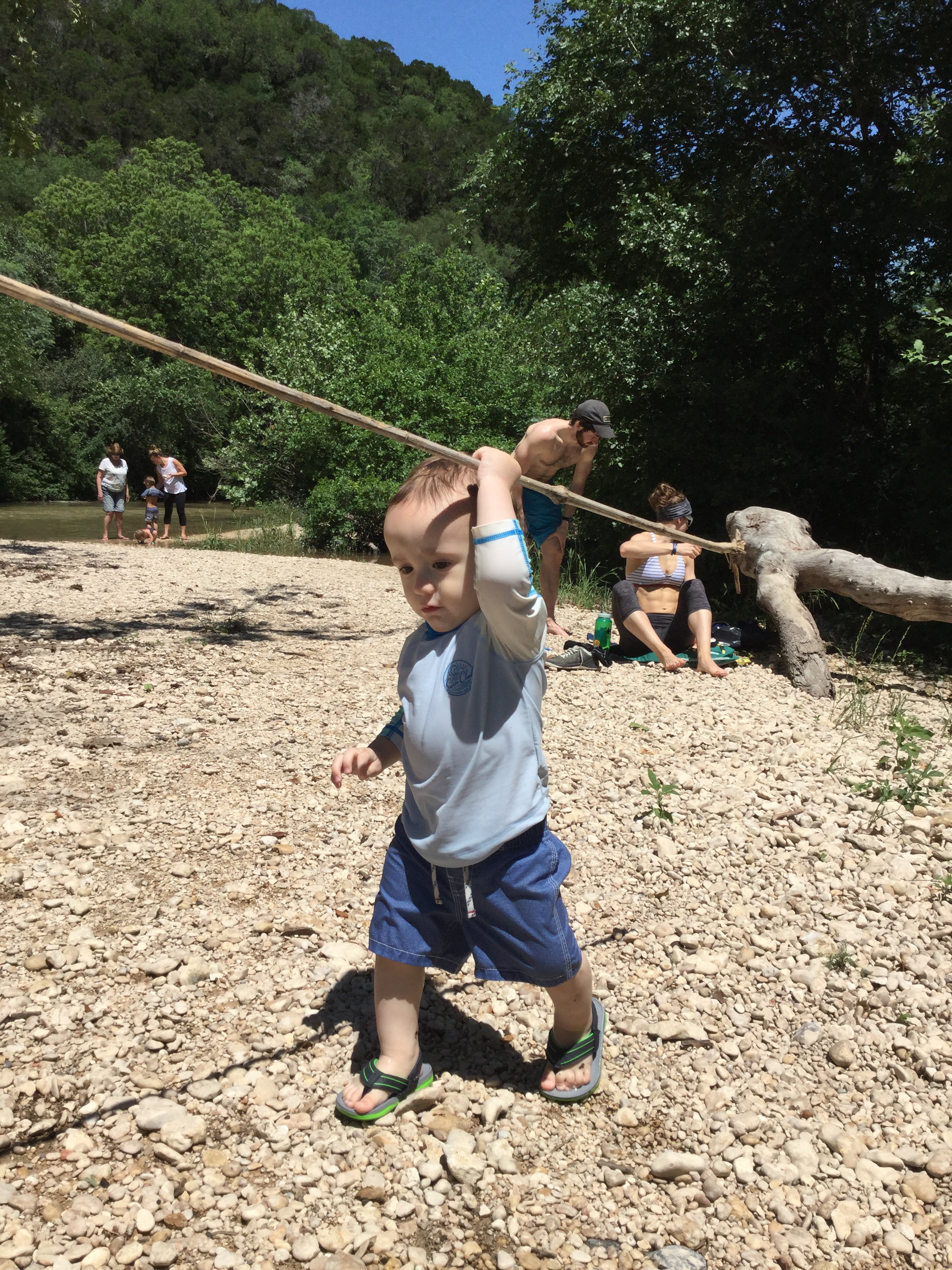 He enjoyed playing in the water at Gus Fruh.
Runoff water from the most recent storm in Austin, Texas.
By the way… when it rains in Austin Texas, we get many nice attractions. Like Gus Fruh!
But be safe around the water when it's scary, people have come up missing and found in the water.
So, be careful and don't do stupid stuff in rapids after a heavy rain.
Gus Fruh was originally shown to me as a climbing wall, bouldering cave, and a bit of hiking.
For rock climbing at Gus Fruh, be on the lookout for a few good reads;
RockClimbing.com – "Just Past the Fern Bar Wall, some Sport some Trad, routes listed from left to right."

RockClimbing.com really goes all out when talking about Gus Fruh.
If you want to learn more about places on the Greenbelt, check out this page here.

MountainProject.com – Despite the fact this area contains some excellent walls and routes, it is not quite as popular as other areas such as Seismic or New Wall. This area is well shaded.

Because most of the clips start higher than most rock climbing places around Austin, Tx.
It's not as easy to get to as other walls and new wall offers a lot of routes natives prefer.
My wife recently started going to the greenbelt and exploring. She found a great little swimming hole, the locals call it Gus Fruh!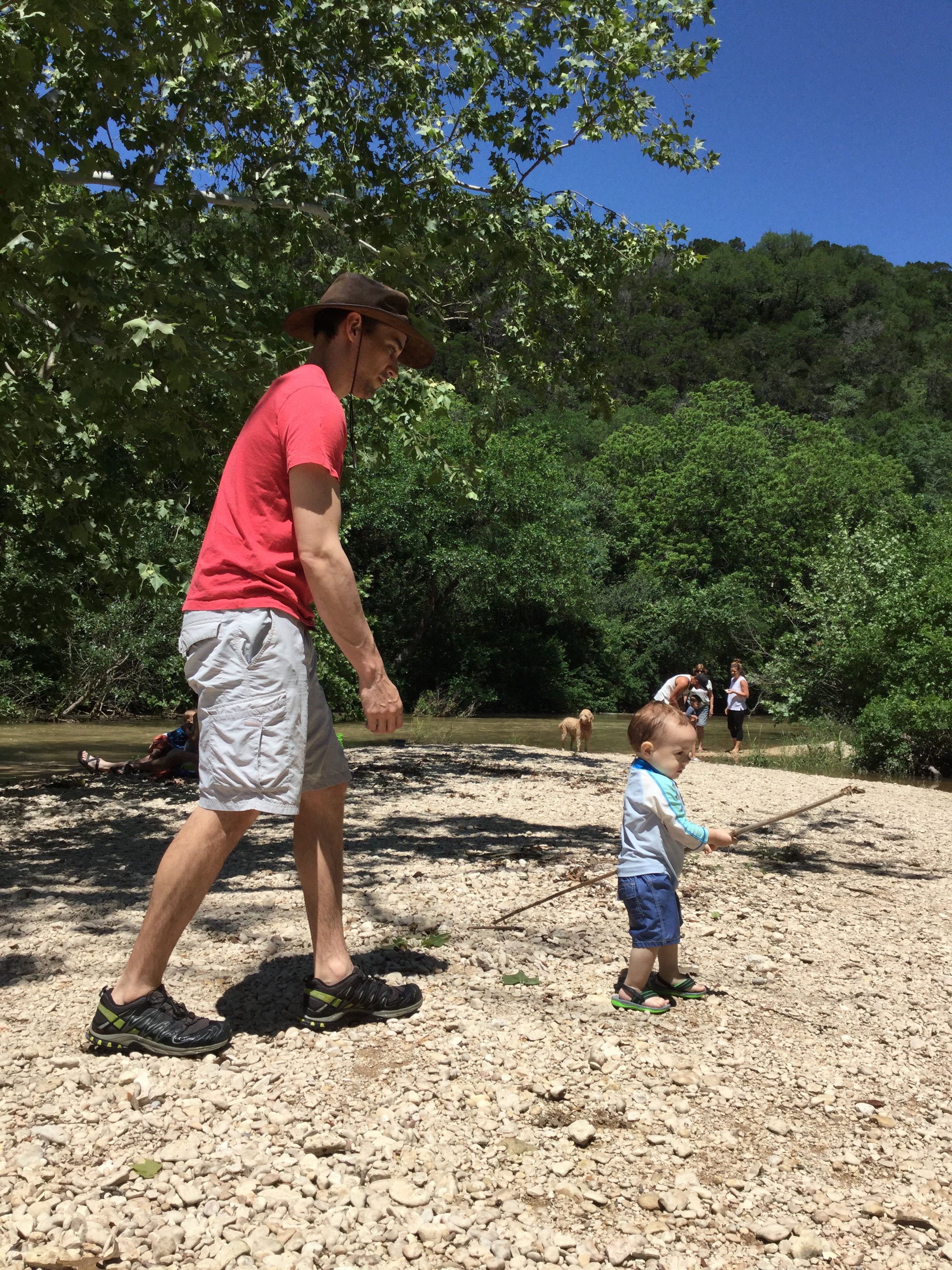 This magic stick my son Andoni found also has some sharp edges, so I'm going around blocking face strikes.
You're welcome future andoni face..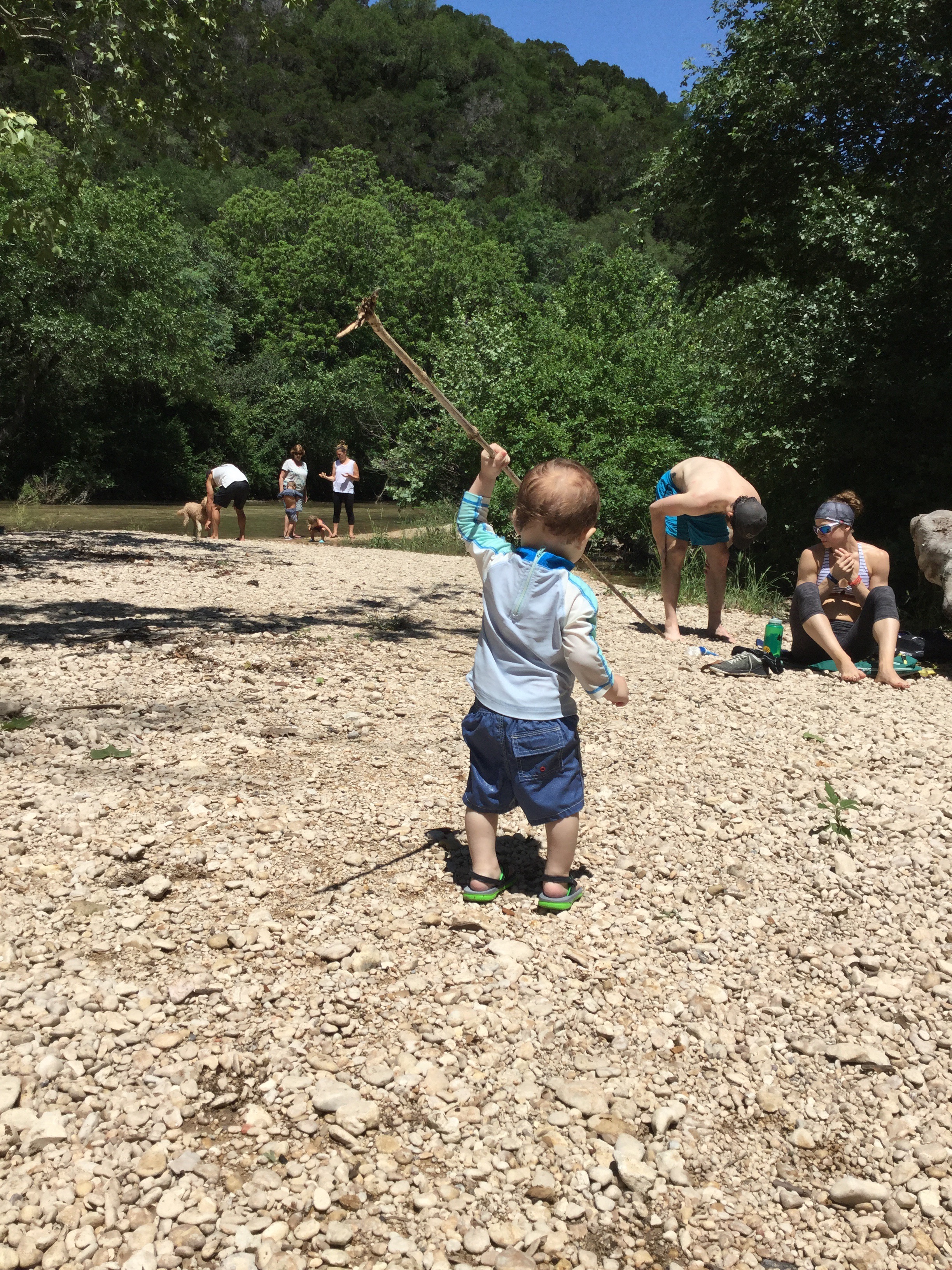 I had to make sure you didn't hit these people too, they were all about the, "none shall pass at Gus Fruh!"
Gus Fruh was perfect for us or Rock climbers.
Gus Fruh is perfect for the family or rock climbers.
You really enjoy being outdoors more than indoors, when you're feeling stressed or blue, be sure to take a walk outside, go to the park, and relax. You enjoy being outdoors way more than indoors, do what you can to enjoy the environment.
If you're considering going to Gus Fruh, head there early before the hungover crowd arrives, and leave when they start appearing!