Think about it, is life upset? Social media is rather complex, blogging isn't simple, hosting could be easier, buying domains isn't easy nor is migrating or selling them. It's a ramp up.
If you're willing to learn. Life can get easier or more complicated rather quickly.
No duh material.
I threw away my favorite hobby & life goal to learn tech & support my fam long term
For some reason I thought I needed to focus for the last 10+ years, ignore music, turn it into a x-hobby, and box it up.
Sometimes it's okay to put a pause on things. With out pausing video games, I would still be playing video games and not learning at night.
I've learned putting a pause for a long time will start to creep into other portions of life.
Similar to not stretching enough, now you pulled your neck, or not running enough, now you got a big ass.
Since 8 years old, I've played classical instruments, since my mid 20's, I decided to take a break and focus on work. I thought, "if I worked hard, it will pay off, I will have my own studio, more time to work on my music, and never sell out."
I worked – non-stop- for ages. It paid off, but some days I just need a microphone, headphones, my family, and a delay pedal.
Building a music studio was everything for me in college
Building a music studio was everything for me in college, and it was everything for me not that long ago.
Another important factor for me in college, was "one up my parents"… do what I can to be better. I wanted to ensure I had a job, that can be remote, coffee shop, or somewhere in a distant country.
Me, growing up in a tiny town in Louisiana, everyone my age wanted to escape, we disappeared into our rooms, our imaginations often leading us to distant lands beyond Louisiana.
What changed?
I love Louisiana, I love visiting, I love the weather, I love the food, I love the people. I would love to live in a small town in Louisiana again.
As a child – I was hungry for traveling – seeing big building – flying on a plane.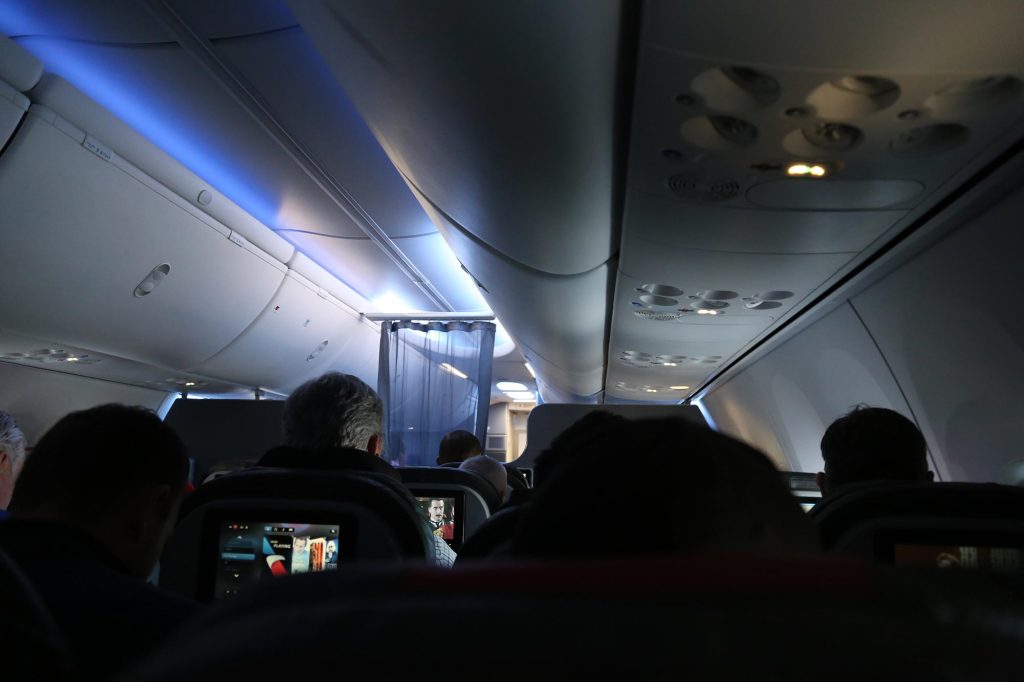 After seeing those things and feeling forced to live within that lifestyle, you start to want more distance from the flying, the traveling, the big buildings and busy days.
Finding time for relaxing, in a calm environment, without the big city echoing in the distance becomes important.
Which is one of many reasons why i love living in austin texas! I'm a bit of an alien, weirdo, gamer, etc.
Time away from the screen
Without the light of the city covering the stars, you can see planets, satellites, stars, galaxies. And we all get the same warm fuzzy feeling once you start to notice the size and distance beyond our world, built into a 360 degree view port, without an on or off button.
It's a good feeling to consider, "maybe it's not the worst day in my life because I dropped my cellphone, maybe it's a good day because a large space rock isn't exploding the planet."

– Tyler Garrett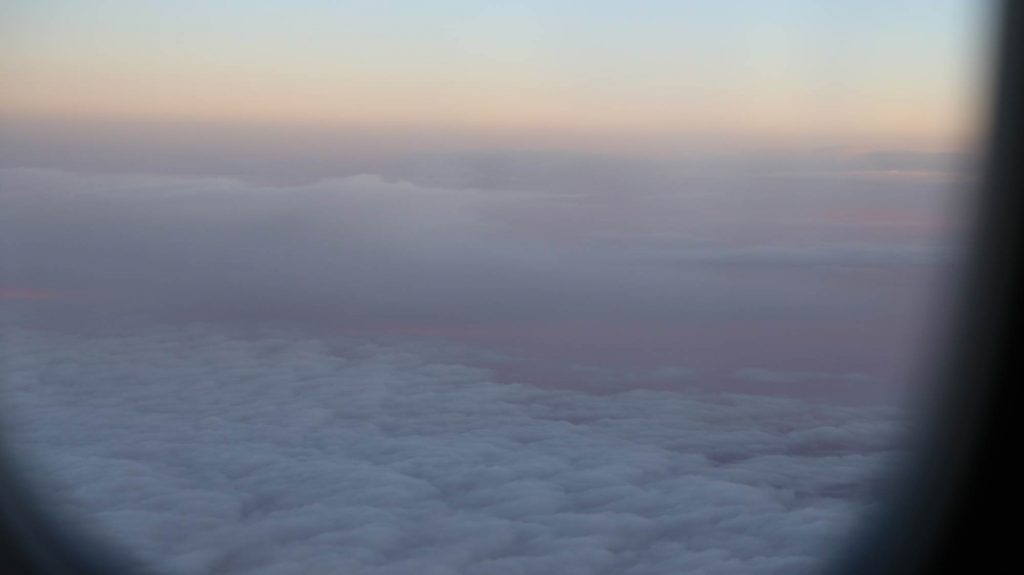 That fuzzy feeling.. like going to the beach on vacation, getting in the water feels weird at first, but after a few hours, you don't want to leave.
You're connected to the world around you. Almost as if you're an alien, found home, and now you want to call it your home.
Similar to going skiing or snowboarding. At first, you're terrible. Crash a lot, hurt yourself. But once you get the hang of it, you feel right at home.
When you feel like alien, different from everyone, I'm learning you need to take life with a grain of salt.
Life is upsetting with every swipe of facebook, instagram, etc. so, maybe less time on social media is a good starting point.
What changed for my music production?
I had a kid? President? Media? Married? Started a company for word of mouth equity, it crashed and burned, almost lost my home due to people being terrible humans… Started another company….
Sounds like a lot of pressure.
But what changed?
I learned a lot… I've been locked into learning, screen time. It felt important to be able to figure out how to find people looking for services I can offer.
In the process of learning this, I learned about searching. I learned people are all searching for something.
My theory, we are are all searching for a tribe, a place to call home, and once we enter a new tribe of people who don't have a lot of hobbies, it's easy to be looked at as an alien.
Did you know there's a tribe of people dedicated to your passion projects and all you need to do is find them. Twitter, Instagram, having a blog, and meeting people in the real world are great ways to establish your tribes.
"Tribes are not to be trifled with. Your ability to thrive depends on the tribe."
― Scott Perry, Endeavor: Thrive Through Work Aligned with Your Values, Talents, and Tribe
And if nothing fits in your area, maybe you need to build a tribe online.
Focusing on a few things…
Everyone told me, "you're too spread out, you're doing too much, you need to focus on what you're good at."
My thoughts, "I'm bored with your filters and way of thinking."
What I'm noticing is, I'm comparing myself to other people.
It's normal to compare yourself to others, we all want to relate to each other to find common ground, and we all want to be a part of a tribe. It's our micro process to survival.
"A tribe is a group of people connected to one another, connected to a leader, and connected to an idea. For millions of years, human beings have been part of one tribe or another. A group needs two things to be a tribe: a shared interest and a way to communicate."
― Seth Godin, Tribes: We Need You to Lead Us
For millions of years humans have been apart of a tribe or the other. The tribes learn to communicate, and if the communication pattern is filtering your life, it's time to find a new tribe!
Not all tribes are built for helping each other, take what you can from the tribe, and leave the rest in the trash.
You're you. Not every piece of advice will work for you. This includes advice from friends, family, people you think are "blood tribe." Sometimes they are jealous of your youth, looks, talents, and that's not the right tribe for you.
You need a tribe who supports you, not everything you share – people are busy and that's not probable.
You need a group of folks you can confide in, a tribe of people who understand your turmoil….
A tribe of people who know how to direct you to focusing on using your time to benefit you or others around you. Sometimes we need tribe in person, digitally, but end of day you need a tribe.
Being the alien in the tribe means you're the smartest person, you don't need to be in that tribe, go find a tribe where you're not the coolest, best, smartest, and go stand next to that person, do what you can to learn and help them.
For some reason I thought focusing on a couple of things made sense.
Focusing on Tableau consulting, focusing on digital marketing, focusing on web development, focusing on user persona, graphic design, tech tech tech tech technology… techy tech tech.
Never do I consider re-focusing on music production. I built musicblip and stopped because I thought I needed to monetize it. But that was not why I built musicblip, that was advice from other people who did not know why I built musicblip. I built musicblip to give back, it is was never a goal to turn it into a massive money machine.
So, what changed?
My tribe. My influences. But that tribe is dead, so why don't I go back to my hobbies?
Cutting out passion hobbies for LIFE, WORK, FAMILY… is like cutting off your good arm.
It becomes a phantom limb.
I removed the limb thinking a "sane" minds would prevail. But all I gained was a painful neck, repeated work stress injuries, repetitive reaching to computer and typing & clicking for prolonged periods of time.
What am I missing?… Oh my outlet.
Music production helped me learn a lot about workflow, working smart, optimizing how I work, and it allowed me to take my learnings into my professional life.
I would tell analogies about how making bad music is normal, just like building dashboards, they always suck in the beginning but after a good bit of time making crap dashboards, you 1 day make a good polished piece of crap, and it it impresses everyone.
That is the dumbest analogy every, but when I say something that simple, obvious, easy to connect,… well it becomes easy to become a part of this micro tribe. A group of my peers, customers, friends… Captivated by my story telling.
Having an outlet makes you more human.
Having an outlet makes you seem like you have a life outside of work.
People don't like robots, sometimes you need to fake this part of you if you're struggling to tribe up in micro meetings.
Aliens find friends online easy, but we can't live online.
Living online does not work, they make netflix documentaries about it.
It's OK to make digital mentors, friends, etc… It's important to learn to be able to network and a few hours a week – learning from someone online – is not a negative.
However, non-stop screen time is a negative.
My thoughts… F*** social media. Start a blog.
And if you haven't taken a break from Facebook, give yourself a chance.
Staring at the computer, to drive a digital needle, based on an algorithm I believe is easy because I can build the same solution…
Does not mean it's a good usage of time, it means it's a usage of time.
As an alien, who plays mystical instruments since childhood. Sending vibrations into the world needs to continue to ensure I'm apart of my history tribe. The tribe you build for yourself through your experiences and hard work. Often times these grinds are attributed to your ability to tell the story of your success in the future. We can share online, we can make music online, but we don't come up with the best ideas when sitting around online.
Often the best ideas come from silence, doing boring stuff, exercise,…
Be okay with your work being stolen, and stealing good work.
Long ago, my work was stolen. It was stolen because it was good, not because they wanted to piss me off, frustrate me, or keep me from producing. Likely not the case.
So, I stopped making music. Turned off my soundcloud. Had a great excuse to stop making music.
But, my removed arm is needing to be re-attached.
I feel more alien not having my hobby in my life, it's time to start changing the way I think.
Don't wait until you know who you are to get started.
Write the book you want to read. (swap book for music)
Use your hands.
Side projects and hobbies are important.
The secret: do good work and share it with people.
Geography is no longer our master.
Be nice. (The world is a small town.)
Be boring. (It's the only way to get work done.)
Creativity is subtraction.
I never made music for anyone but myself.
I made music I wanted to listen to at the time.
I made music I wanted to listen to.
However culture, media, life, movies, tv, school, college… they had to teach me right from wrong…
We should not be mentally fighting, physically fighting, always working towards consumerism and destructive behaviors due to frustrations with my neighbor.
Always looking to right wrongs, like a super hero on the internet… Just like superman, who was an alien.
Do you ever feel frustrated or hyper connected to events?
I compare getting upset about people cheating in digital marketing, to landscaping…
It's easier than explaining why I'm upset about politics.
My competitors cheat, it makes marketing more complex.
Every competitor of mine is cheating, I was upset for a long time….
I fought about it, I was not being kind. I was upset, trying to right a wrong…
There's a positive side, it did a few things.
It taught me about traffic, it taught me about cheating, and instead of worrying about this cold lemon squeeze that life is handing me, I grab that lemon, shield my eye from the drip, and squeeze the mother f*** out of it.
That's how you make SUPER LEMONS.
Think about the last thing that upset you…
Are you getting a positive return from being upset about this political, police beating, knock out video, sex tape, celebrity, boxing, mma, etc….
When was the last time someone paid you to watch netflix?
Do you earn money from being upset about life?
Let me use an analogy…
What is a weed in the grass? We know it's there but do we need to point it out and make a big deal? What can you learn from this roadblock?
Do we need to peel apart the reason for the weed?
Do we need to call attention to the weed?
Do we need to think about how the weed will spread?
Notice all these internal dialogs and let them pass. You don't need to greet the door of every concern in your life.
We need to shut the computer off, go outside, pick the stupid weed, pick another 10 weeds while you are at it.
Go throw it in the right bucket, don't sweep it under, otherwise you're gonna have a bunch of dead weeds under there.
Start making your digital life more analog or you will fade away. And it's not the kind of drowning you need. Covered in lemon juice, hooked on netflix, worried about the weeds growing in your front yard.
Carve out a schedule, spend 30 minutes alone without asking for next steps, without solving problems, take a deep breath and fucking chill.
The world will give you every answer you need. The thing you're looking for, is you.
If you're upset with how things are, wishing for more…
Go steal someones hard work, make it your own, they will never notice you stealing their work, and give yourself a limitations to getting your work completed.
You don't have unlimited time, you don't have unlimited money, and "why didn't I think of that?" Is a few steps away from, "I just thought of something better."
I stole all the cheaters cheats, I squeeze the life out of the lemon life gave me, I cloned that lemon, now I have super lemons. Super cheats. Super life hacks.