Wow, great to meet you. What's it like to be the person who started everything?
Maybe you're not that person, or don't know you are that person. Hopefully this blog post will give you a perspective that you did not have before today. Let's dive in.
Background: Through empirical observations and being online for 20+ years, I've noticed a common hurdle or trend for passionate people. We all have road bumps and they are all challenging or get more challenging as we grow older. These road bumps are common in life, and we need our own human characteristics or native features to be able to handle living in this tech world.
Lots of people generate content or work on building a brand out of their name.
They do things like; sharing workarounds, sharing cool dashboards, sharing code, sharing their projects, and overall sharing they can do something that's relative to a topic.
Yeah that sentences above is over generalized but so is the audience on my website! (stick with me.)
Here's how it goes. A typical feeling everyone will get a few times a year, maybe a few times a day if they frequent places like linkedin.com or twitter.com
"… keep seeing #blogs generated based on #tips or #suggestions that I made on many of my blogs posts & no credit given …" and pretends not to be bothered….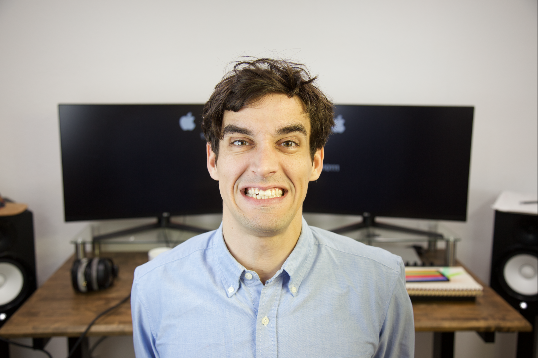 You found someone copying your work, your work that you released on the public internet for attention, not to help others in their career or life.
Don't get "charged up" and find yourself losing your composure. It's much easier to listen than speak, logically it's easier to listen than speak, do your best to "listen" to how you feel before you go down this path.
Chances are, 99 out of 100 times your body feels horrible, it doesn't feel right, but we do it anyways.
It's human to get frustrated because you are not the originator of all good things.
You're not. I'm not. We are not together. Use that upset feeling to make more art.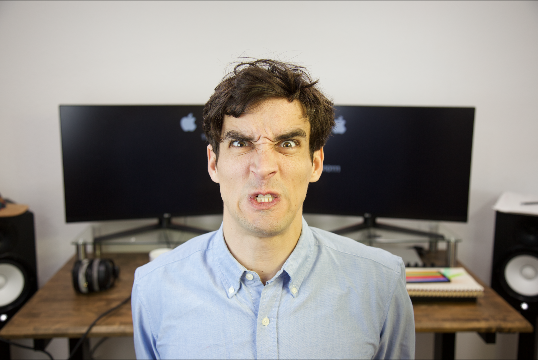 I'm going to call it like I see it, if you're worried someone is copying your work or design, there's a high probability that you didn't share it to help anyone but yourself.
There's a two way path you will bump when you're finding this as an "issue."
Take note, word usage, notice how we call it an issue, instead of a positive interaction.
My 2cents: We are all connected, & everyones perspective is important. I'm learning it's hard to find the importance in that perspective if you have trouble controlling your emotions. Like the emotions you have when you see your work, re-posted, & re-written w/o credit given.
IMO, It's a good feeling to be in a place long enough to see your work become a positive movement in peoples professional careers.
"you didn't share it to help anyone but yourself."

by tylergarrett.com
Know when you have a good idea, or design, there's a high probability you're not the only person discovering it at the same time. Don't let it stop your flow.
My goal is to show it's easy to get an ego about your self generated content, your code baby. It's normal to be defensive about others taking your work and then taking credit for your work, without giving you a single direct message, email, or even a link to you because you were the first person do XYZ.
Don't get into the "you're the person who started everything" mode.
If you're feeling like you started everything, or this or that, be sure to check your internal dialog. Be sure to consider your emotions before letting it all out. This mode isn't a successful mode, this mode is annoying, it's childish, and it's easy to get caught up in the moment because the internet is a non-stop stream of thought.
Needing kudos, needing credit, needing acceptance, are all leading to you needing attention & that's easy to ignore.
That's right, people will start ignoring you. People will block you, mute you, or consider you're a low quality thought leader/brand. People will understand this well before following you because seeking attention is obvious.
Wanting to be heard, or considered, or looked at more than once…
These are desires we all need or want. In my opinion, most people in today's age desire respect & positive attention, and it's okay to desire great things in your life like respect or attention from you peers.
However, I want to suggest a perspective. Lightly tap the breaks with me… *tap tap tap*
Maybe they came up with that stuff on their own, before you, and maybe you're not the first person to release this online too. Maybe someone else wrote the blog but instead of calling it "period over period analysis" they call it "bucket over bucket analysis." You don't know because you don't know their perspective and it's like you don't know their vocabulary too.
There's a chance you didn't originate XYZ, and because there's no way to check to see if someone did do this before you, and maybe they didn't care for the attention and never shared it.
Maybe it's sitting on a flash drive and then they decided to release it after your release. Maybe you're wrong – that's the perspective you might need to avoid making yourself look like you are losing your composure over content.
There's a chance you're wrong, or maybe you're right, and there's an even greater chance you're wasting your time, and you're not able to break away from the feeling of losing your composure….
There's a chance you could be putting this intense feeling into a new blog or optimizing your content or making better art.
"Be brave, be different, don't follow the herd. Never stop creating. Never stop learning."

by tylergarrett.com
Avoid attention seeking by telling others you are the originator. Take it as a positive, feel happy that you're making this big of an impact, don't get carried away with your emotions on something .001% of the world will see because it's not the sun, it's not the moon, and it's likely it's not that big of a deal.
You're on the back of everyone else and it's important to remember where you come from when you get into the "you're the person who started everything" mode.
4 steps to becoming a better blogger/thought leader
Below are 4 quick steps, packaged in this blog to add a nice "feature" to this story.
Becoming a blogger or thought leader requires "not much" but it does require you aim to lower the amount you're seeking attention, as attention seekers are easy to ignore.
Similar to 99% of every "thought leader" in technology. Easy to ignore because it's clear it's attention seeking behaviors. Regrettably when you grow a following, it's easy to get "carried away" and never take a break.
If you're aiming to become a thought leader, don't become the thought leader who dishes out content just to dish out content. Don't be a re-post scrub.
A blog about native features is a blog about native features, and no one gives a shit about these blogs.
Don't become a show-and-tell blogger.
Become the blogger who explains how.
Before you flex,…
Before you flex, show how.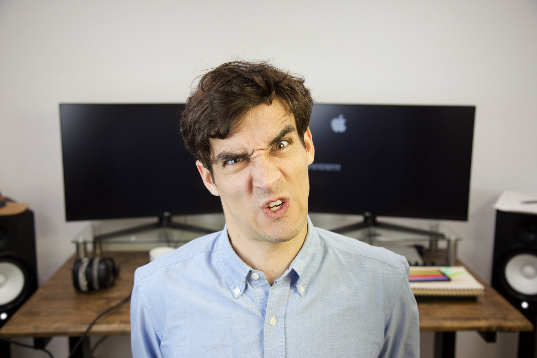 Before you flex, show people how you flex, how you got the muscles, why you're able to flex, and your perspective on what you're doing with your muscles.
Just sharing to share is attention seeking. If you're sharing to build a diary for your kid to read in the future, then you have a strategy for your content, and you're not just sharing for attention.
So, before you seek for attention, ask yourself one question.
Is it worth it to be that person?
Chances are you're going to come across as complaining.
Chances are you're going to come across as attention seeking.
Complaining and attention seeking isn't a beneficial path for your future.
My Opinion: Both of these paths are not beneficial ways to generate a powerful following, revenue, or passion based artwork.
Yes, your content is artwork, you're an artist, and whatever medium you choose – please be sure you're not using it for a self fulfilling reason.
Don't be selfish about your content and your content will explode because you're talented.
Say it out-loud if you need a full cup of water today.
"I'm talented!" Nice work. Say it again, out-loud, let the universe know and start working on your skills. Start defining your strategy if you don't have one today.
You have options, these options slowly run out as you age.
If you have an idea, if you want to be a powerful thought leader, be sure to start today.
Learning, thought leadership, and life have a lot in common with a tree.
You wish you started sooner, you wish you planted it yesterday.
So, start today. You won't make a gold record your first attempt. It's likely your first record is going to be bad and others are going to need to tell you it's bad before you can make it better.
Mistakes will drive you to success, be accepting of mistakes and a path to making more.
---
Written by Tyler Garrett, Founder of dev3lop.com, musicblip.com, knime.dev
Co founder of (coming soon) canopys.io