Do you ever get lonely and text your best friend a picture of your food? Maybe give them a review of it? When I travel I text food pics to my wife and give her reviews along the way.A Wawa coffee next to my wawa-water. A chicken quesadilla with chipotle sauce.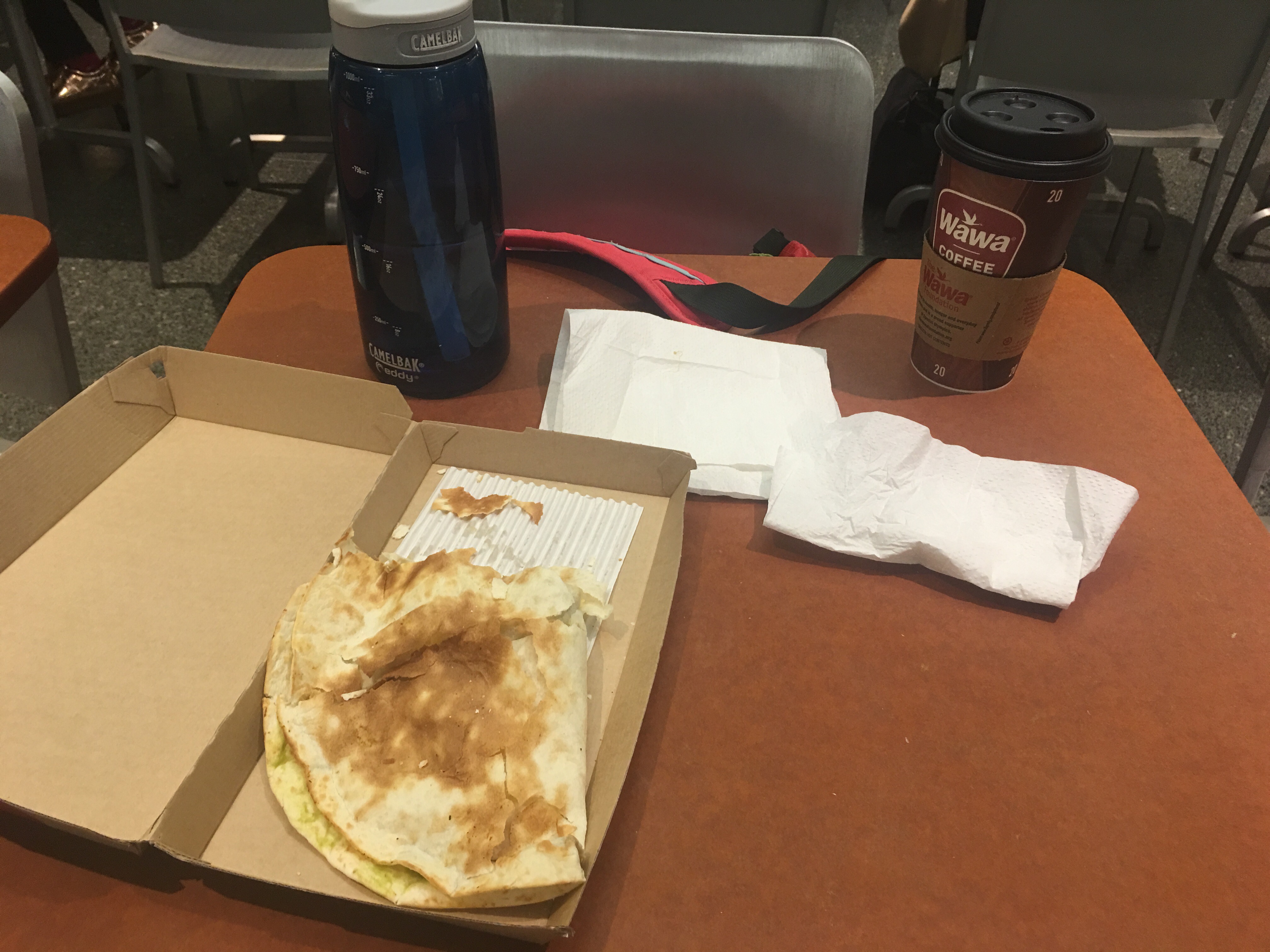 Here's the breakfast options at a hotel I stayed in, outside of LA.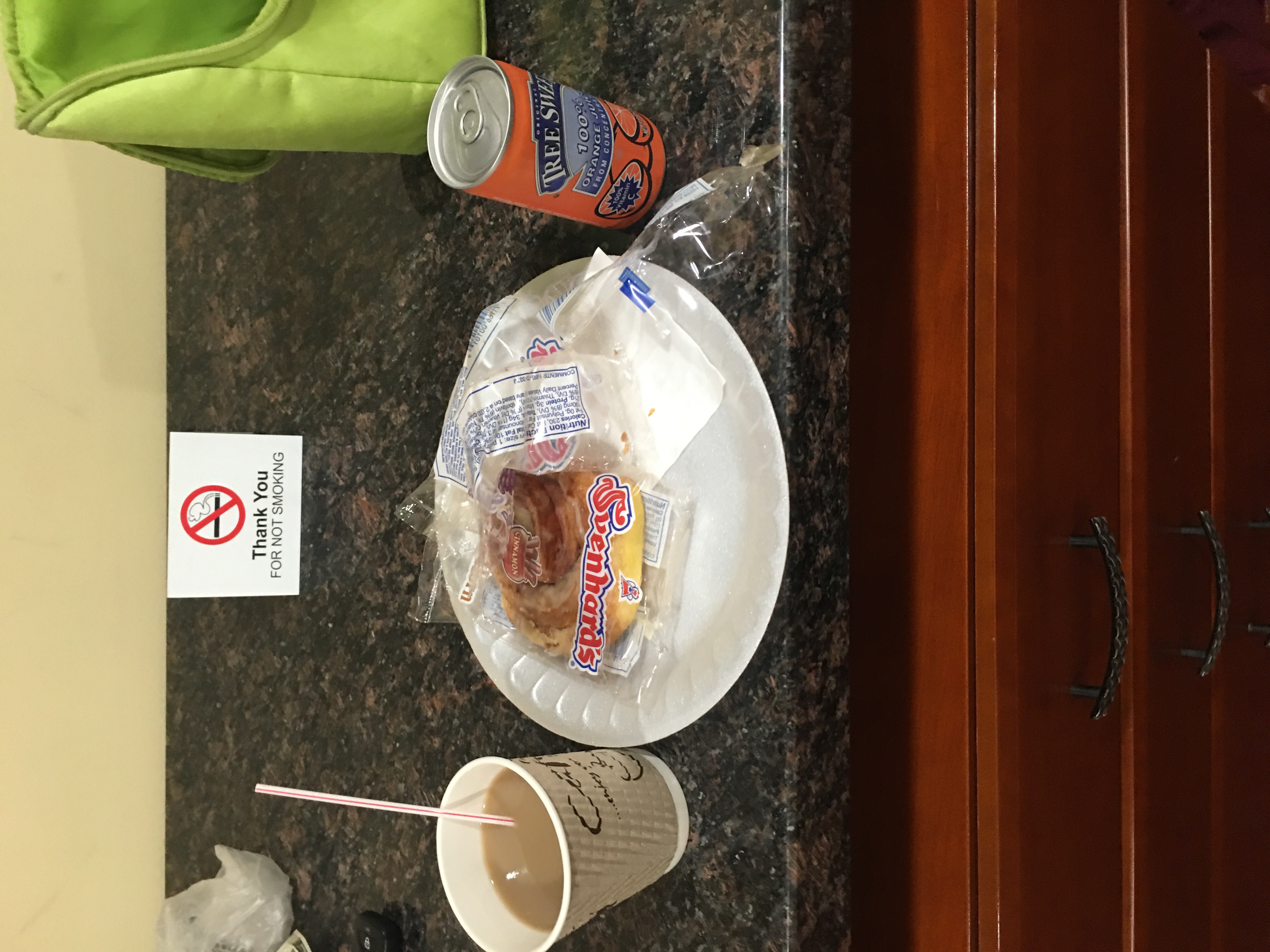 Slim pickings for sure.
Not like the burger place down the road.
Yummy.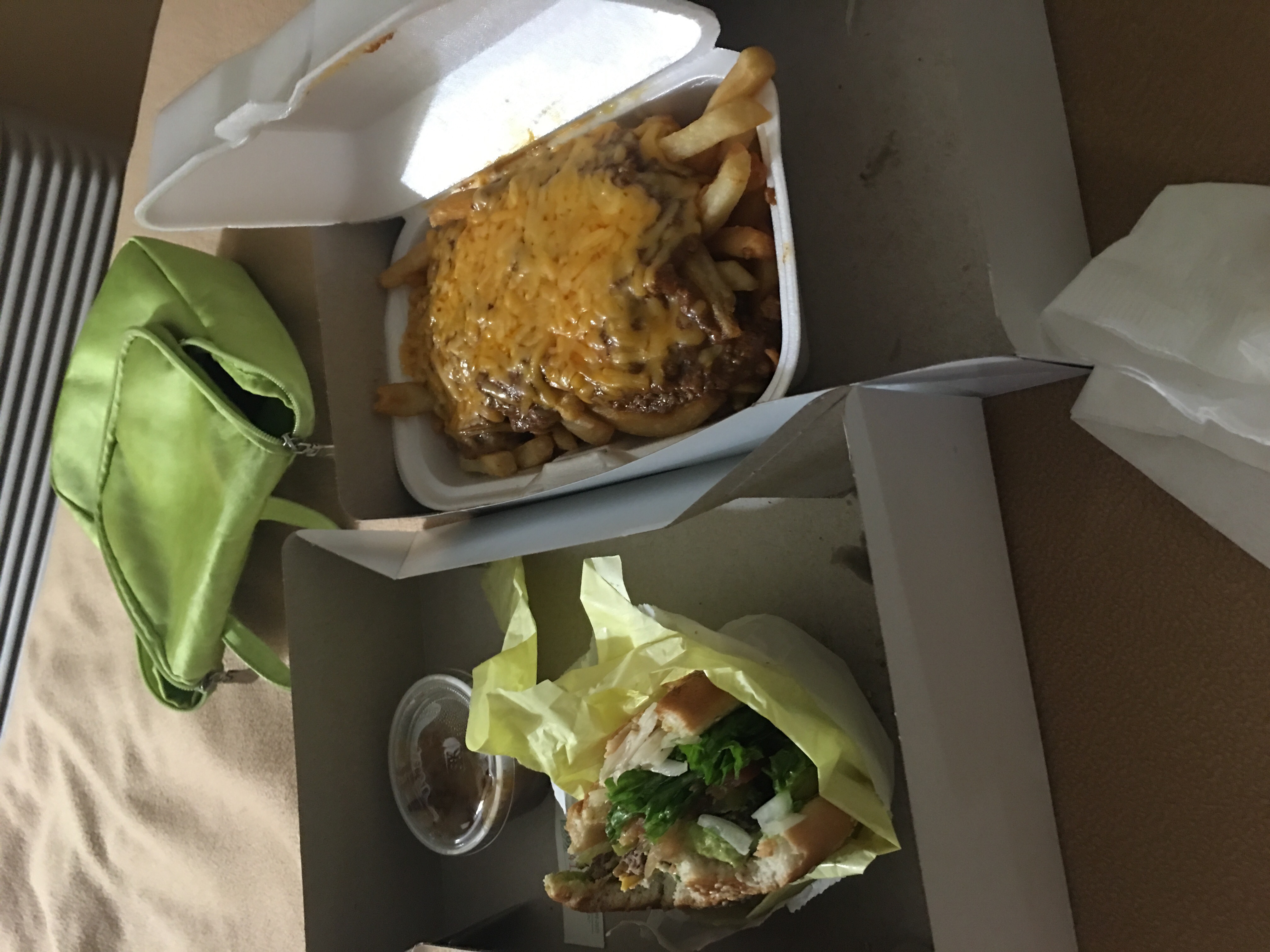 The burgers were too good.