Irving Texas dog friendly Siena Cafe. A nice little place in a shopping mall layout. I personally did not like any of the food and won't be returning to Siena Cafe. (blogged on medium too).
We loved the fact that the staff was attentive to our needs, so I don't feel bad about giving them good marks on customer service. It was entertaining and everyone was friendly. The fact that I didn't enjoy the food does not mean their entire menu is gross.
Here's how I would rate it. Pretend these full dots ⚪️ are stars. And ⚫️ is a lack of a star.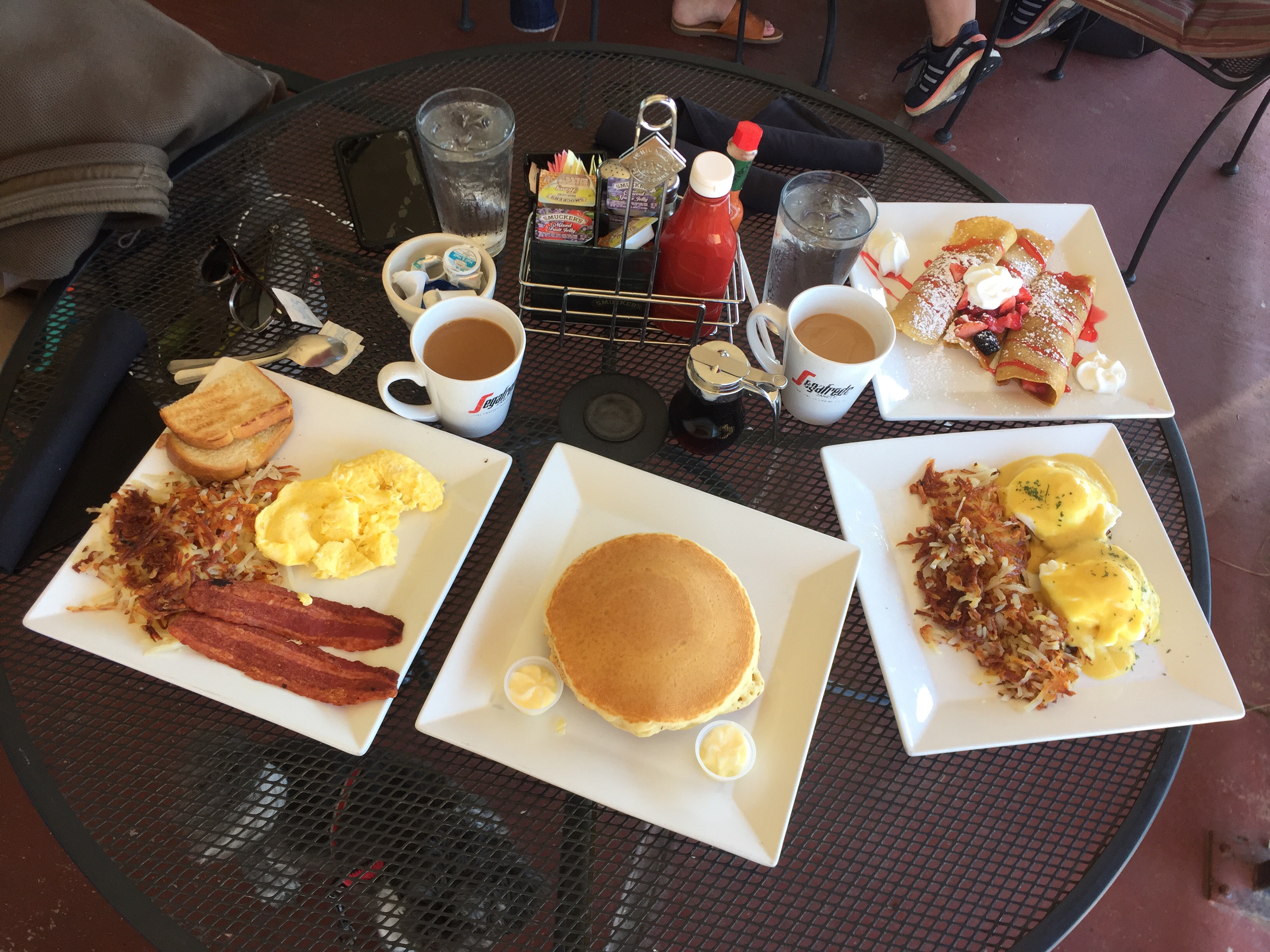 Giving it a 3 stars out of 5 total.
Siena Cafe – ⚪️⚪️⚪️⚫️⚫️
Food – ⚪️⚪️⚫️⚫️⚫️
Rules – ⚪️⚪️⚪️⚪️⚪️
Location – ⚪️⚫️⚫️⚫️
Employees – ⚪️⚪️⚪️⚪️⚪️
Presentation – ⚪️⚪️⚫️⚫️⚫️
Siena Cafe Location:
780 S MacArthur Blvd #100, Coppell, TX 75019
Siena Cafe Number:
(972) 462-1726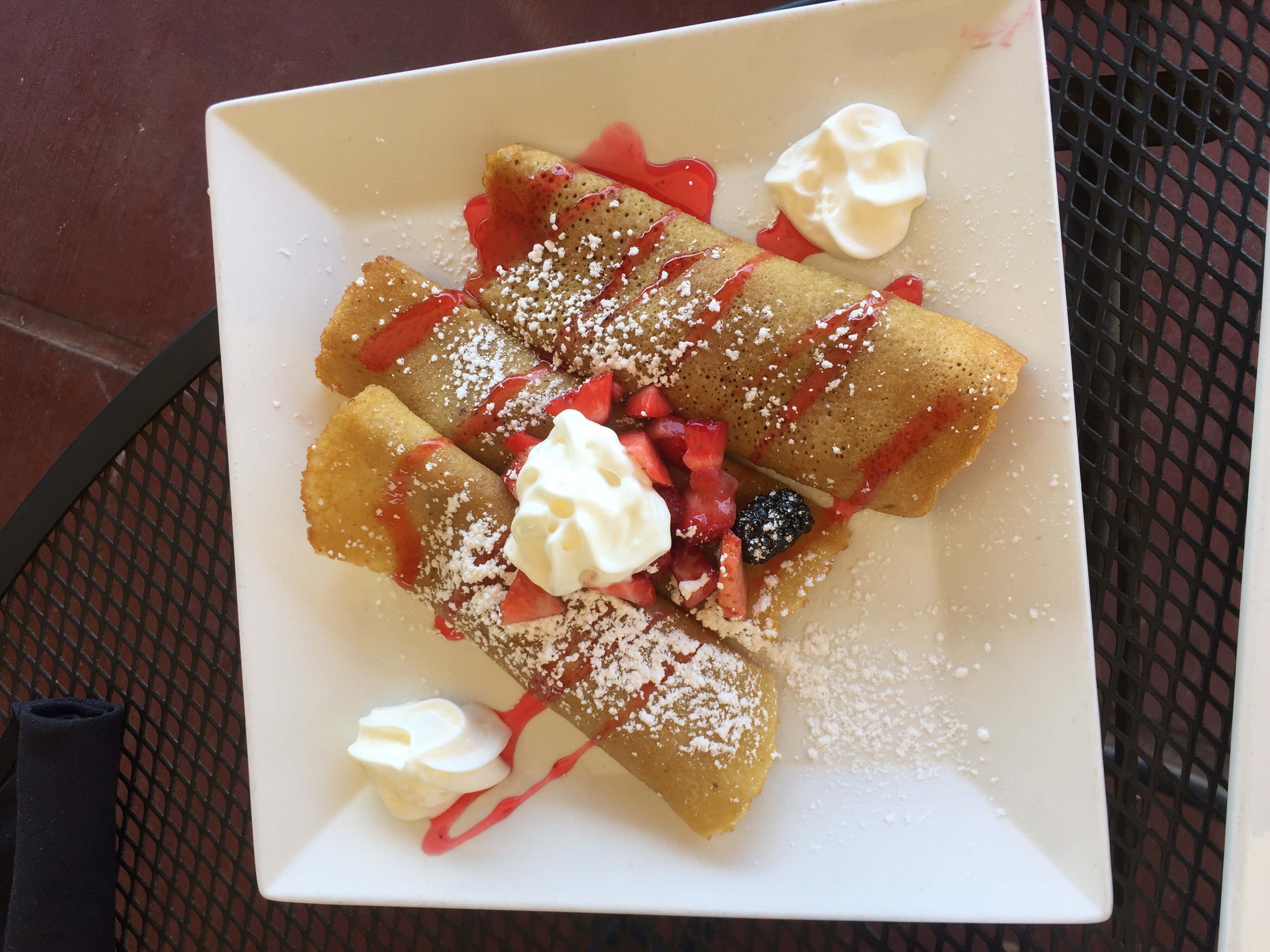 I enjoyed the presentation on my crepes but I did not enjoy the crepes. My wife really enjoyed her meal, she ordered pancakes with another dish.
It's next to a nails, waxing, foot massage store, and walk-ins are welcome. (I'm reading the sign)
So, if you have your dog, family, a desire for brunch, and want your nails done – Siena Cafe ain't half bad.
We are outside and the 15 month old is pulling our dog Charlie around by the the leash. He has finally taken over a task at brunch, a task I don't enjoy doing.
I did not like my coffee, it was burnt. My eggs tasted buttery.
I needed to go inside in order to order.We were under the impression that our food would be very delicious…
Our dog Charlie really enjoyed the turkey bacon.
It was the only thing in my order that did not have butter on it.
Buttery hashbrowns… So delicious.
I don't intend on doing bad reviews on my website, and usually just ignore the situation entirely. But I'm aiming at blogging about things that may be a little outside of the bubble.
My wife had a lot to say during this review, so I made up a joke with her about giving bad opinions about things.
If you have something to say, hit the button for Siri…
At least then someone will be listening to you.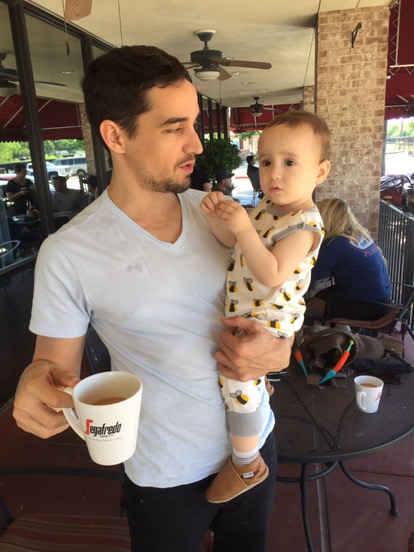 He's asking for more in sign language.
He thinks he wants coffee.
Feel free to redistribute on your blog with the following attached links.
long — https://medium.com/@tylerkeamogarrett/siena-cafe-a-dog-friendly-cafe-in-irving-texas-2b6e878c133
owly — http://ow.ly/wCER30l3Caa
bitly — https://bit.ly/2uGFURz
goo.gl — https://goo.gl/N5sbRT
wordpress—https://wp.me/p9TjFw-6O