Hello, I'm Tyler Garrett


a Tableau Consultant

gone rogue.

Artist, Analytics, Assistant.
Tyler Garrett, the Tableau Consultant gone rogue. People know me for solving problems, inventing solutions, developing algorithms, managing a tableau consultancy, teaching & advising on emerging technology. Like most humans I have hobbies that are now my profession; writing, photography, music, and public speaking. I love solving problems, helping companies as a freelance tableau consultant and paying it forward with knowledge, in my blogs.

Read what Mario, Tableau Consultant, said about Tyler Garrett regarding their time together at Tableau.com. Mario worked with Tyler Garrett on the professional services team.
"I had the pleasure of working alongside Tyler at Tableau Software. Tyler and I worked together on several internal projects as well customer engagements. Tyler is a person of integrity and solid moral character. While I continue to enjoy the dividends of his contributions at Tableau, I am very optimistic about his future endeavors."
Read more on LinkedIn
Art is more than a paint brush
Tyler Garrett enjoys generating art across several mediums. Music production, blogging, analog sound engineering, photography, photoshop, animations, graphic design, etc…
Growing demands failure & friends
Let's grow together. Tyler Garrett offers free growth hacks and advice to help people learn about analytics, SEO, SQL, web development, hosting, design, and open source technology.
Passionate, experience, helpful, assistant..
Tyler Garrett has actively consulted in technology for ten years and has an information technology degree from the University of North Texas. He's a passionate tech consultant.

YOU CAN FIND ME GRINDING & TWEETING ABOUT IT IN MY SPARE TIME. FEEL FREE TO CONTACT ME FOR ANY INSIGHTS INTO MY BUSINESS OR TABLEAU CONSULTING EXPERIENCE. I'M HERE TO HELP AND KEEP THINGS SIMPLE. BEST, TYLER GARRETT
About Tyler Garrett –
Tableau Consultancy Builder
Tyler Garrett is a self made man & now enjoys doing Tableau Consulting to scale his grassroots company dev3lop.com. He enjoys generating free apps, blogs, algorithms, and non-monetized training tutorials. After building several Tableau Consultancies Tyler Garrett started taking on large contracts with companies like ExxonMobil. Tyler loves blogging about technology, journaling to his son on occasions, occasionally discussing non-discussed topics,  and spends a lot of time helping people exploit benefits of open source tools. Growing up as a poor gamer, Tyler Garrett learned to abuse software to get ahead. Tyler works to help optimize usage of technology globally at companies like GoPro, BostonScientific, Abila, Kroger, ExxonMobil, The Nielsen Company, and many more.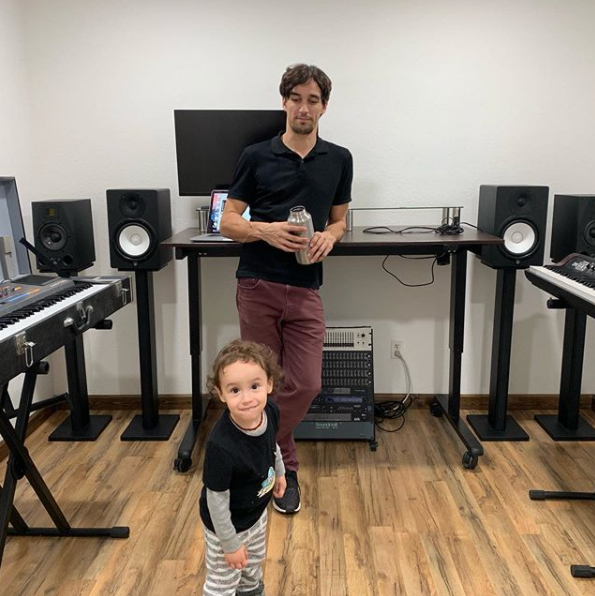 Build, teach, share, optimize w/ Tyler Garrett!
New dad, gamer, artist, photographer, serial founder, scripter, non-trivial app developer, music producer, technology consultant,… idk
Tyler started learning code when he was a kid and enjoys Tableau consulting for customers around the world. His brother got him into Ultima Online, one of the first few big Massively Multiple Player Online games. Where he later found C++ files easy & fun. Tyler enjoys teaching others and shares his current learning backlog publicly. He spends most of his time learning AI, ML, VR, Python, Tensorflow, and other various 3d modelingsoftware. You can find Tyler learning how to develop video games in his spare time, learning code, spending time with his family, or producing music.
Tyler Garrett, born and raised in small Louisiana city right outside of a military town called Fort Polk.
Taco bell, Einsteins Bagels, and Chik-Fil-A $7.50 per hour. A path most do not take. Now, Tyler has experience working w/ businesses like PepsiCo, Tableau, ExxonMobil, and 200+ more.
"Humbling to say I now earn money helping people develop tableau dashboards and administrate their tableau environments like a team player."
– Tyler Garrett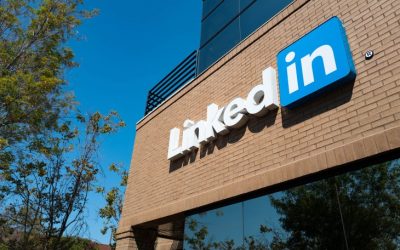 Farming for recruiter leads on Linkedin.com is a task you can automate or do manually. If you automate generating an increase in job opportunities with code, realize this attempt can appear spammy and you could lose your account because of your greed. So, be sure to...
Speak to a Tableau consultant
I'm interested in helping you with whatever you're working with. My wife, team, and I would be happy to help you. Tableau consulting is fun, easy, and we are happy to train you and your team! Also, if you need a tableau consultant, tableau adviser, or a solution architect to your data layer, we are happy to help you! Tableau Consultant, over and out.