Hello, I'm Tyler Garrett


a Tableau Consultant

gone rogue.

Artist, Analytics, Assistant.
Hello, welcome to my website, built by me, Tyler Garrett a Tableau Consultant gone rogue. People know me for solving problems, inventing solutions, developing algorithms, teaching & advising on emerging technology. Like most humans I have hobbies that are now my profession; writing, photography, music, and public speaking. I love solving problems, helping companies as a freelance tableau consultant and paying it forward with knowledge, in my blogs.

Read what Mario, Tableau Consultant, said about Tyler Garrett.
"I had the pleasure of working alongside Tyler at Tableau Software. Tyler and I worked together on several internal projects as well customer engagements. Tyler is a person of integrity and solid moral character. While I continue to enjoy the dividends of his contributions at Tableau, I am very optimistic about his future endeavors."
Read more on LinkedIn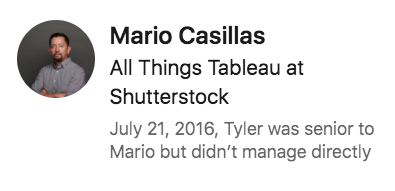 Art is more than a paint brush
Tyler Garrett enjoys generating art across several mediums. Music production, blogging, analog sound engineering, photography, photoshop, animations, graphic design, etc…
Growing demands failure & friends
Let's grow together. Tyler Garrett offers free growth hacks and advice to help people learn about analytics, SEO, SQL, web development, hosting, design, and open source technology.
Passionate, experience, helpful, assistant..
Tyler Garrett has actively consulted in technology for ten years and has an information technology degree from the University of North Texas. He's a passionate tech consultant.

About Tyler Garrett –
Tableau Consultancy Builder
Tyler Garrett is a self made man & now enjoys doing Tableau Consulting to scale his grassroots company dev3lop.com. He enjoys generating free apps, blogs, algorithms, and non-monetized training tutorials. After building several Tableau Consultancies Tyler Garrett started taking on large contracts with companies like ExxonMobil. Tyler loves blogging about technology, journaling to his son on occasions, occasionally discussing non-discussed topics,  and spends a lot of time helping people exploit benefits of open source tools. Growing up as a poor gamer, Tyler Garrett learned to abuse software to get ahead. Tyler works to help optimize usage of technology globally at companies like GoPro, BostonScientific, Abila, Kroger, ExxonMobil, The Nielsen Company, and many more.
Build, teach, share, optimize w/ Tyler Garrett!
New dad, gamer, artist, photographer, serial founder, scripter, non-trivial app developer, music producer, technology consultant,… idk
Tyler started learning code when he was a kid and enjoys Tableau consulting for fun. His brother got him into Ultima Online, one of the first few big Massively Multiple Player Online games. Where he later found C++ files easy & fun. Tyler enjoys teaching others and shares his current learning backlog publicly. He spends most of his time learning AI, ML, VR, Python, Tensorflow, and other various 3d modelingsoftware. You can find Tyler learning how to develop video games in his spare time, learning code, spending time with his family, or producing music.
Tyler put himself through college working 3 part-time jobs. 
Taco bell, Einsteins Bagels, and Chik-Fil-A. It's a path most do not take. Tyler has experience working full time with companies like PepsiCo, Tableau, ExxonMobil, and 150+ more.
Tyler Garrett spent the last 20 years solving problems, making music, taking photos, developing algorithms,
tableau consultant
, and helping others.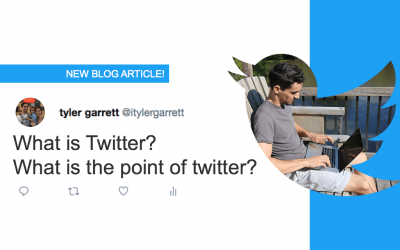 Twitter is a social media platform with limitations to how much text you can post per post. So, what is twitter? What is the point of twitter? I explain everything in detail below. Twitter offers you the ability to dive bomb on a heated convo, drop your lingo, and...
Signup for free training with Tyler Garrett.
Coming Soon.
Aug 24, xxxx | San Francisco California
free live training.
Coming Soon.
Aug 24, xxxx | Austin Texas
free live training.
My Tableau Consulting journey has just begun!
I started working at Tableau software in 2014, I was a Senior Tableau Consultant with 5-6 years of hard data warehousing and a 4 year degree on my plate. I enjoyed helping establish best practices @ Tableau & establishing their COE (also known as a wiki). These documents are used, sent to customers, and tweaked by Tableau software employees; product consulting, tableau consulting, tableau sales consulting, and tableau support.
Hello, I'm a Tableau Consultant with a Bachelors Degree in business computer information systems. That's me! And did you know, learning information technology at a University 10 years ago means I'm usually Senior to most Analytics experts. I enjoy teaching champions and new tableau users. Also, I enjoy teaching the same way I learned at Tableau Software. And I enjoy teaching, as a tableau consultant, to analytics users who are not technical!
Most of my tableau consulting revolves around socializing with executives and product managers. Using trello and google sheets to manage sprints, and slack to chat with the team. I prefer working very fast and I'm not burdened by a company or partnership with Tableau software.
I hope I'm able to work with you, and help you learn what I've learned working 150+ companies using Tableau desktop and Tableau server, and trained 1000+ individuals in group training sessions & spoke a few times at Tableau conferences. I was lucky to be able to call myself a doctor at one Tableau conference, but needed to stay at Kroger in Ohio, where I was helping them with their first major implementation of Tableau desktop.
If Kroger hires me, again… and I decide not to go to a Tableau party in Vegas, I hope you know that means I'm dedicated to solving problems, tableau consultant with real world experience, and customers always come first!
I worked at Tableau software, and helped build the internal wiki for the entire tableau consultancy. Now, I enjoy working remotely or onsite with Tableau customers. Let me know how I can help you. I was born and raised in the United States, I live in Austin, TX, and I enjoy helping customers around the globe see and understand their data.
Ready to Connect w/ Tyler? Speak to a Tableau consultant, not a sales manager!
I'm interested in helping you with whatever you're working with. My wife, team, and I would be happy to help you. Tableau consulting is fun, easy, and we are happy to train you and your team! Also, if you need a tableau consultant, tableau adviser, or a solution architect to your data layer, we are happy to help you! Tableau Consultant, over and out.